Preparations for Tallinn Music Week 2017 began a few weeks before the conference. Last year I carried a huge, heavy travel case with about 80 promo packages in it – this time I decided to travel a bit lighter, and packed just a few dozen physical albums, and a bunch of redesigned promo packages.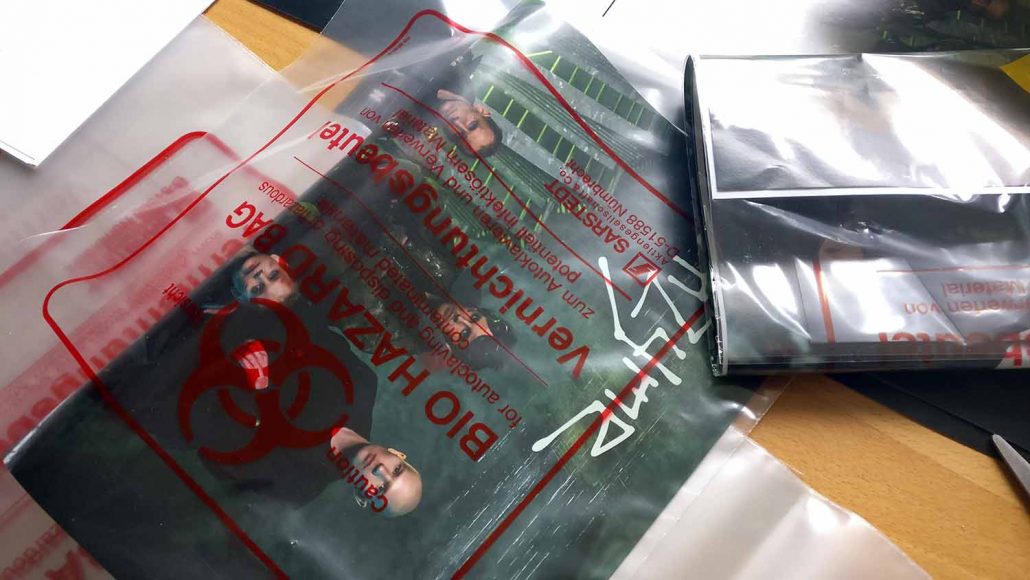 I designed and ordered new Extinction music video posters, based on a photo by Sebastian Trzaska. I sealed them in the usual, authentic biohazard bags along with the rest of the promo stuff, including a redesigned and updated biography, a sticker, a business card and a flyer.
Surprise packages
I also sent a bunch of posters to our fans around Europe. I wrote personalized letters to everyone, and actually just got a very cryptic reply from Universal Exports Limited, which I will tell about in another Debriefing.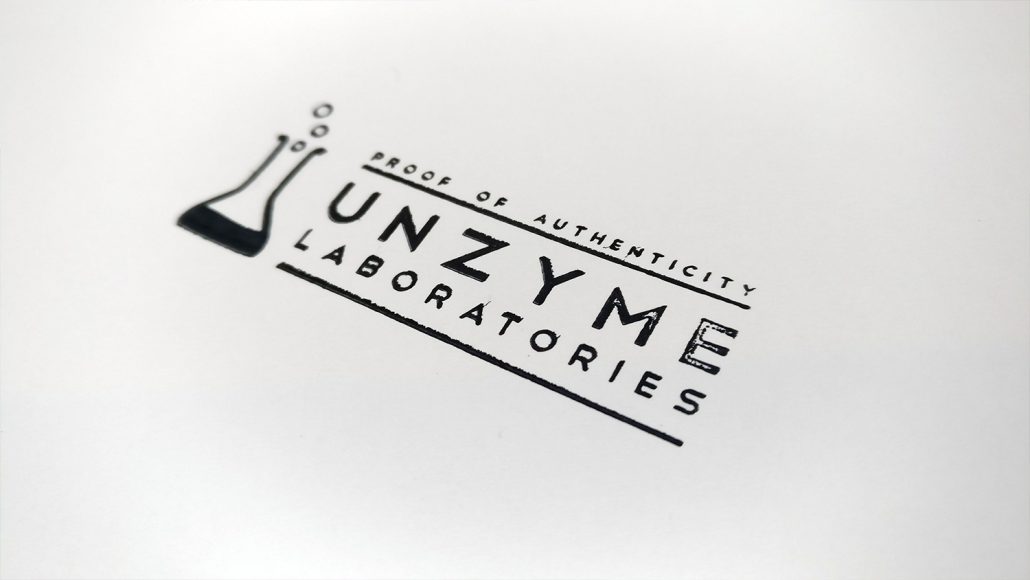 The quickest way to get to Tallinn from Helsinki, is to take the ferry. I really can't stand schlager music, which was played all over the boat, so I hid myself in a very peaceful corner on the lower decks.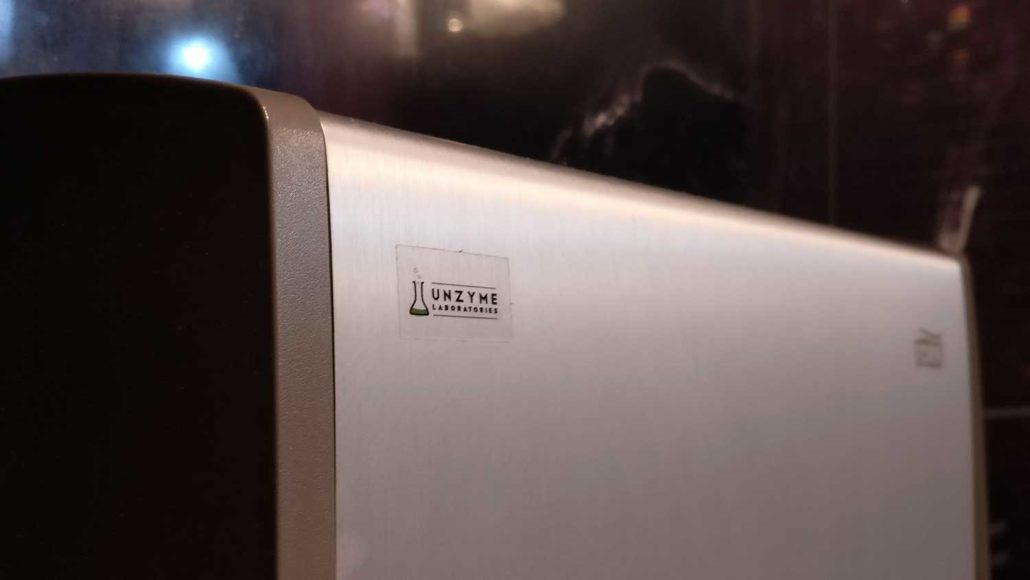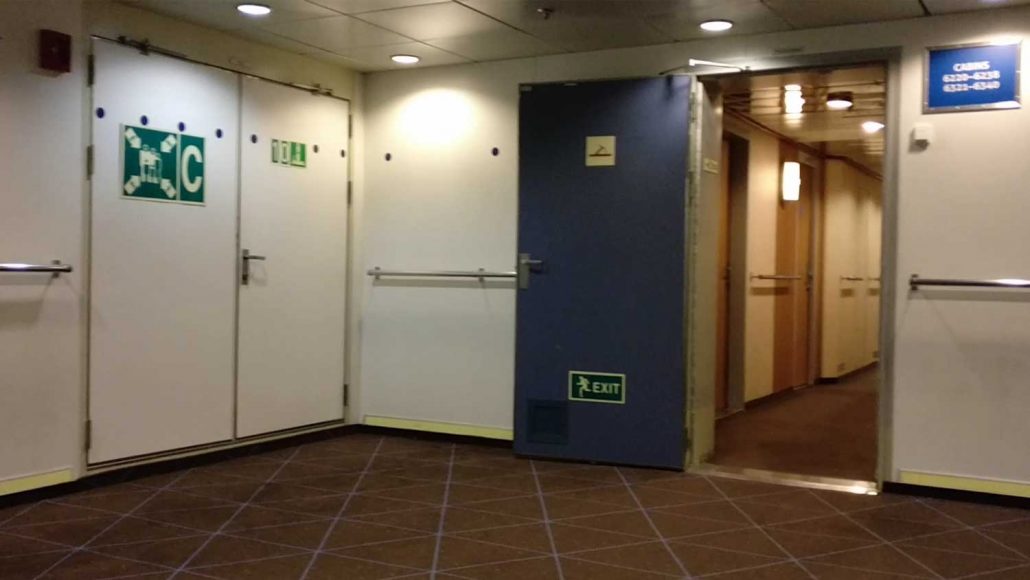 I didn't have enough time to finish all the promo packages in Finland, so I had to go to the National Estonian Library to print out the updated biographies.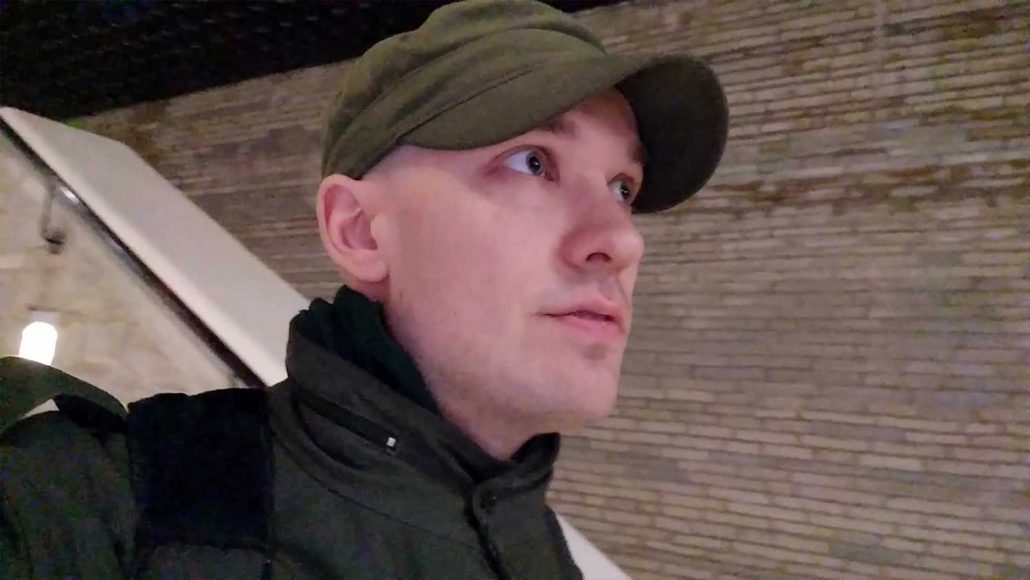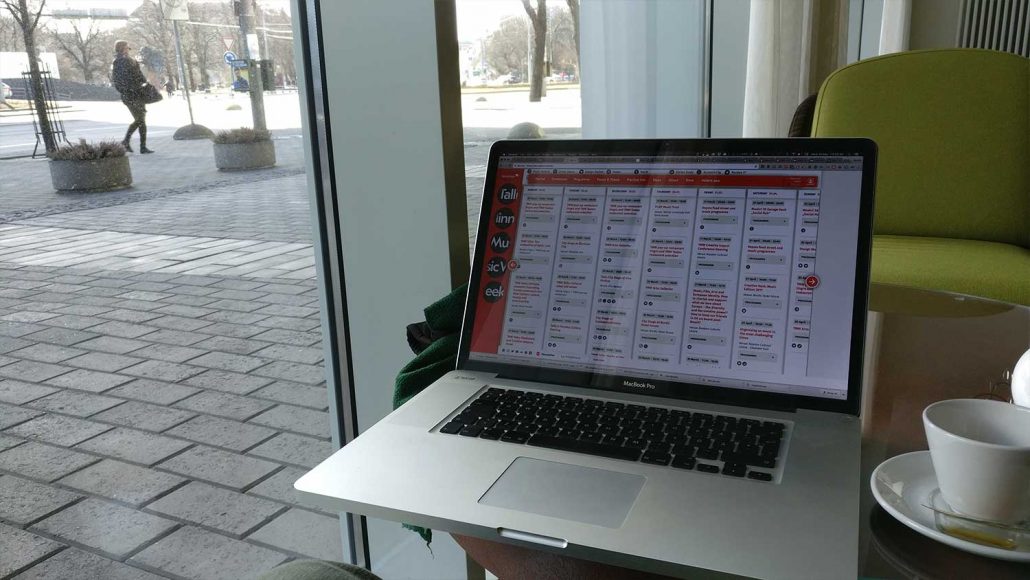 Another attempt to take over Germany
I was contacted by a German music promotion company called Gordeon Music. They wanted to set up a meeting with me, and so I met their boss, Andrew Campbell, who's been in the business for almost thirty years.
He's worked with several popular Finnish artists, such as Nightwish, HIM and Apocalyptica. This meeting is likely to lead into a PR deal.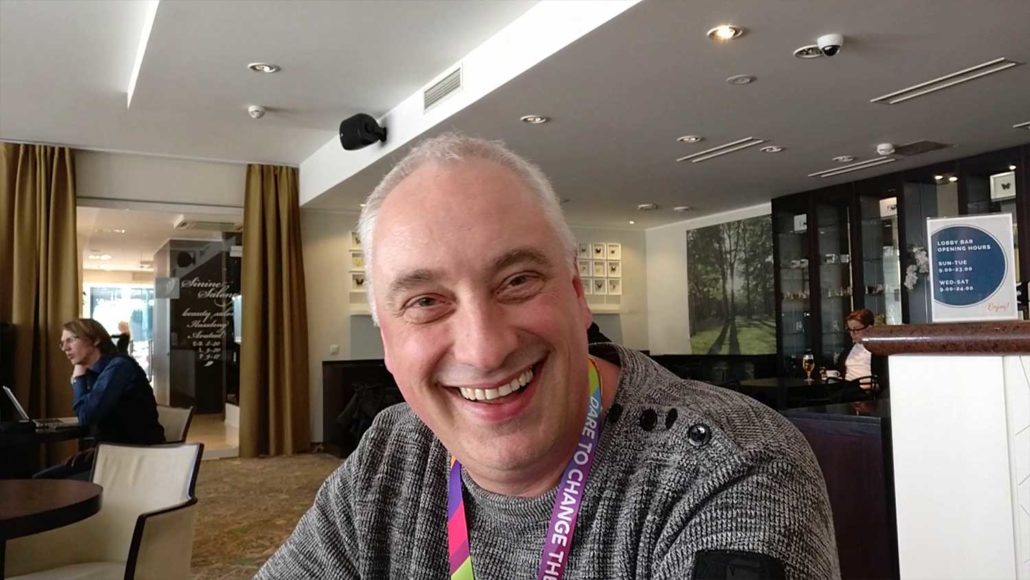 More meetings, less panel discussions
I learned from last year's conference, that it's better to concentrate on meetings instead of attending the panels, unless I want to meet the people who are on stage.I crashed a speed meeting session, in which I didn't know anyone, nor had I booked any meetings. But many conference guests had cancelled their meetings, so I took the chance to speak to as many music business professionals as I could.
One of them was Nick Hobbs, with whom I also did an interview a day later.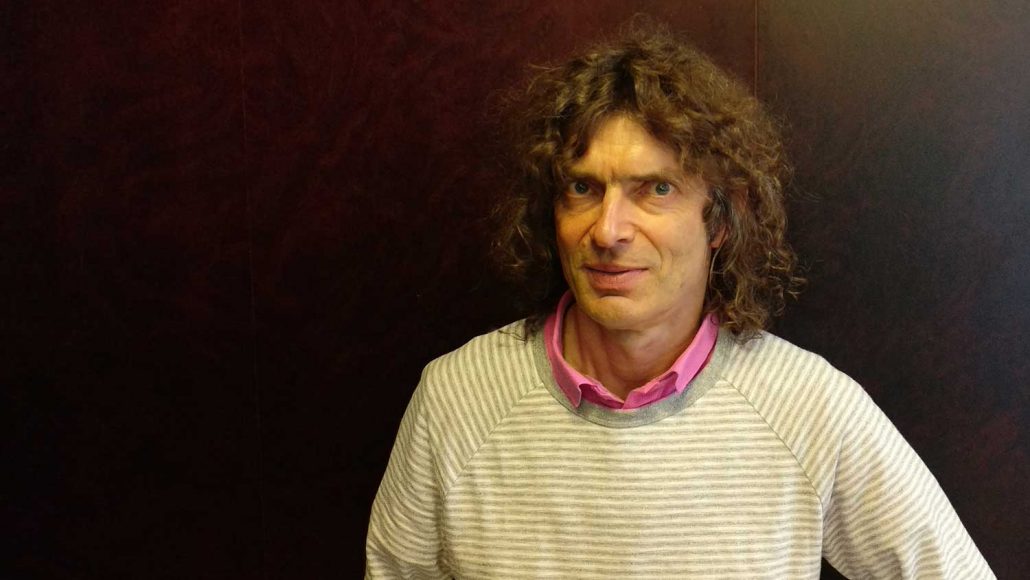 Depeche Mode everywhere
A weird coincidence happened just a day before I was heading home. I was hanging out in a bar dedicated to Depeche Mode, drinking pineapple juice with a couple of friends, and decided to see Huoratron at a nearby venue (Kultuurikatel). When we got there, another friend of mine introduced me to the former manager of Depeche Mode!
That was kinda cool, and Daryl seemed like a really nice guy! Who knows, maybe we'll work on something together. I hope he doesn't find out that I haven't really listened to Depeche Mode (contrary to the popular belief).
I did interviews with Andrew Campbell, Nick Hobbs and Tamara Gal-On. They will be released on the Music Business Infiltration Blog in a few weeks.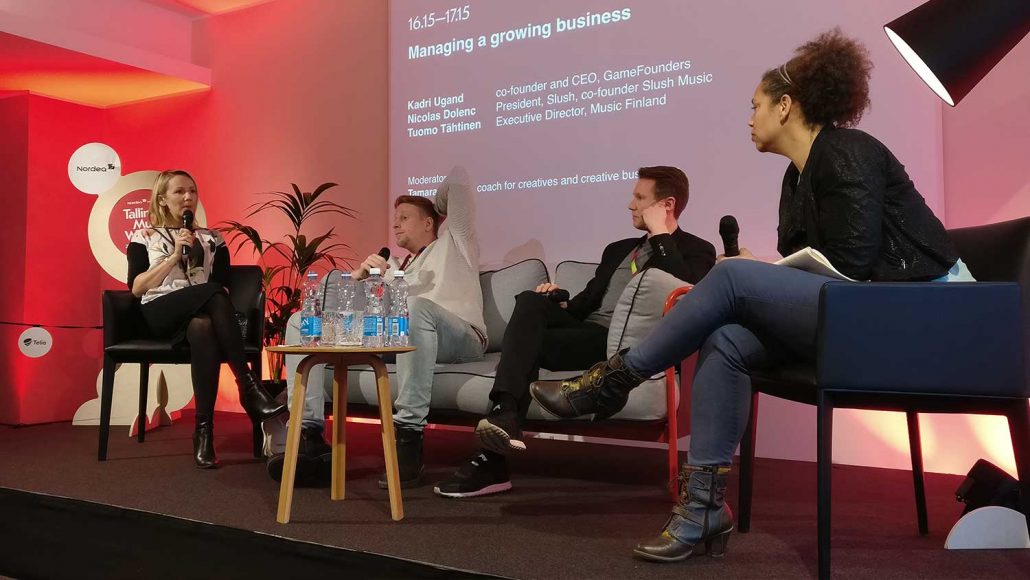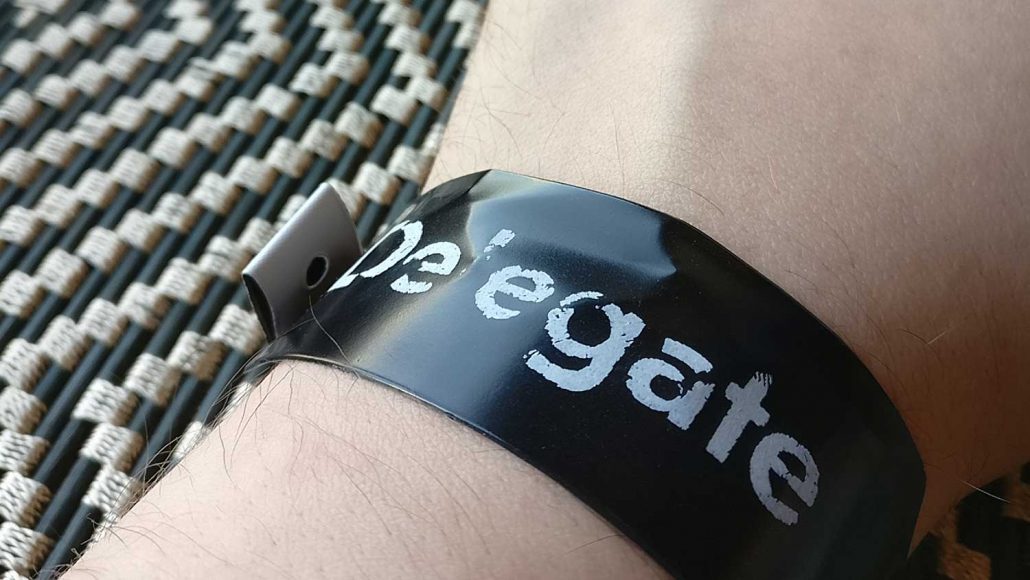 Back to grinding
Tallinn Music Week 2017 proved to be very useful. Now it's time to continue the conversations that were started at TMW 2017, and to start planning the production of our next music video.