The latest Weezer tracks have been suspiciously good and liberated. It feels like they don't give a damn about how people see them, and that seems to result in some fine music. Weezer is such a productive band, that it's inevitable to have some variation in the quality of their songs. Personally, I like all of their albums, even those that their fans tend to dislike, but all Weezer fans seem to agree that this new stuff is something rather special. I listened to their previous single, Hero, on repeat for a couple of weeks.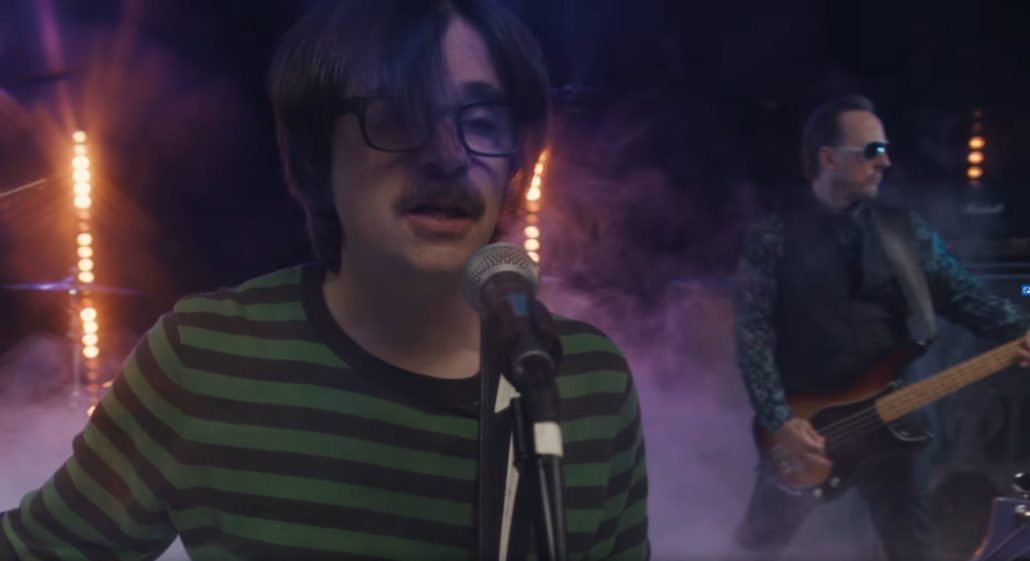 Rivers Cuomo sure knows how to write a chorus. The chorus of Beginning of the End is yet another shining example of that skill. They waste no time getting to the chorus – the light version of the chorus can be heard only 30 seconds into the song. That is the trend in today's boredom-avoiding culture. The verse melody is descending, and the bridge has a bit of a climbing melody, quickly leading to the chorus, which shoots straight to the sky with a melody that just begs to be sung along.
The guitar solo, albeit brief, rocks hard. Everything that leads to the last chorus feels like an experienced jungle guide taking you firmly by the hand and showing you some really cool places along the way to a giant waterfall. An epic journey that leaves you astounded, wondering what just happened.
The music video is so positive and over the top, that you can't help but smile all the way through. At the end, the song is kind of ripped out of your hands, and you just have to listen to it again, because it's so awesome. More, please!