Leo Val, also known as Mind Waker, recently remixed Unzyme's Nerve cells. In this interview, Leo talks about his ambitious plans of releasing a series of science fiction albums, his inspirations and musical roots.
Who are you and what would you like to be known for?
I'm Leo Val, 30 something artist I guess. I want to be known for musical visual concepts with heavy emphasis on storytelling. That in short is what the project "Mind Waker" is. What that means is I'm writing a sci-fi novel in short novel sections which will function as a base for the lyrics to the music I'm composing. I have 4 albums planned at the moment. I'm also exploring the worlds visually by painting and/or creating them in 3D. When an album is done and released you can see the world I created in the album art and read more into it through the short novel. That is if you choose to buy the whole package.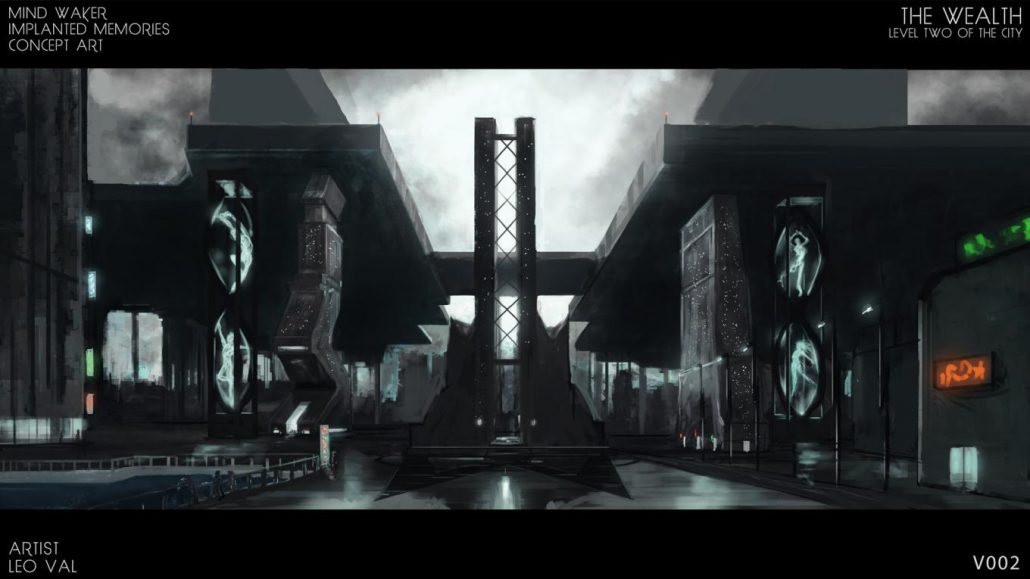 Who or what has had the biggest impact on your music?
I don't think there's a single big thing that impacted the most on my music. It has always been multiple artists and bands that influence me, even in a single song I compose. What I can pin point though, is the artists that blew my mind when I first heard them growing up. Those would be (in no particular order): Level 42, Dream Theater, Jamiroquai, The Flower Kings, Al Di Meola, Tsueno Imahori, Nobuo Uematsu, Yoko Kanno, Andromeda (the prog band), Steve Vai and many more that I just can't remember at the moment.
What are your goals as a musician?
Emotion over anything else. I don't really care for technical proficiency. I mean, it would be cool to pull off neat little sweeps and insane solos, but for me, I don't see it being important for my music. This is why I've never bothered to learn them. I've tried, but it was so boring to me, haha. I rather focus on melodies and cool riffs.
What have you been excited about lately?
Oh, so many things I've been excited about. Sadly there's just not enough time or money to spend on them. There's games I'd like to start working on, musical side projects, other stories to write, real time music visualization, games I'd like to play, there's a bunch of software to try out. At the moment I'm 100% focused on the Mind Waker project and I try my best not to be carried away from it.
How did you get into music?
I think through my dad? My room resided next to his workroom most of my childhood and he used to listen to music while working. I got to hear a lot of Level 42 (which is why it's so stuck with me), Jimi Hendrix, Eric Clapton, Crash Test Dummies, Eagles, Kate Bush, Mark Knopfler, Pink Floyd and many more. He also started building guitars as a hobby in the wood workshop of our house, which was an old, village school back in the 60's or so. We also had a drum set and a piano in the house, so I was surrounded by instruments from a very young age. But I think what really turned me to learning guitar was my big sister who I saw learning Metallica and wanted to try it too and I guess the rest is history.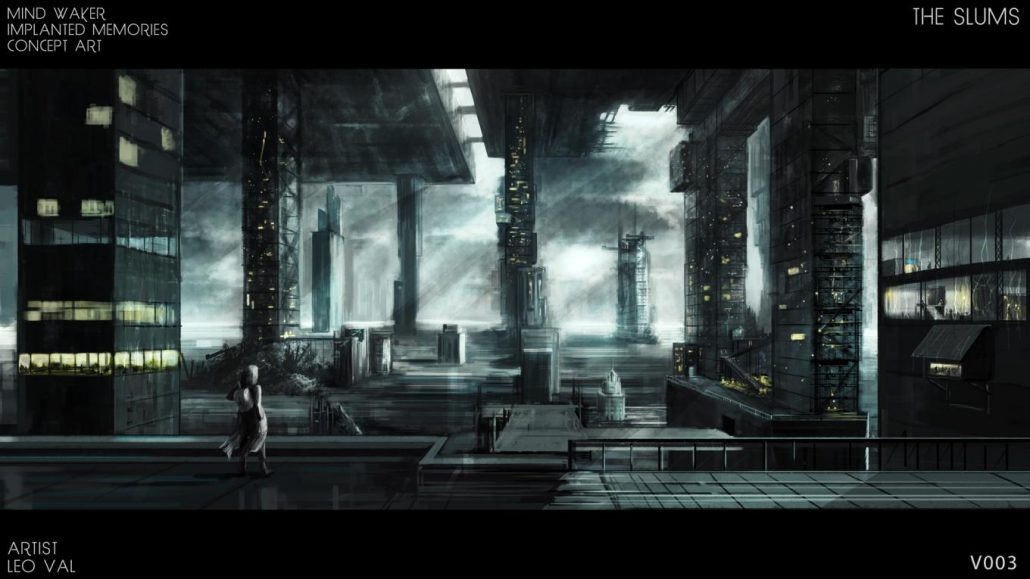 What keeps you motivated?
I wish I knew? I wish I just could say "Here is the ultimate way to keep yourself motivated!", but I can't. At the moment I think it's because I create huge, almost impossible projects for myself that can vary in complexity by huge margin. There's always something new to do or learn by doing. I've learned early in my life that I learn fastest by experimenting a lot. Especially with computer software because it's almost impossible to break a computer beyond repair by just fooling around in a program. So, my brain just goes "What if?" and I proceed by testing that idea. That applies to me in so many ways, in music, in art, crafting and life in general.
Besides music, what else do you do?
I like to paint digitally, draw, sometimes work on some 3D modelling and animating. Learning new skills. Then if I have time I play some games. Currently offline I try to finish Death Stranding. Online I play Apex Legends and Dark Souls with friends.
You recently remixed Unzyme's Nerve cells – how was that like?
Exciting actually! I finally managed to explore techniques I haven't been able to use in my own music that much. The tracks that were provided were also really high quality so they were easy to work with. I also used some of the vocal tracks to make myself a couple of samples that I turned into quite fun synth patches inside Reaper's ReaSamplOmatic5000 (that name is so funny to me). It's quite a crude sampler but it does the job and is really lightweight on the cpu. I took a fair amount of inspiration from Mr. Bill's work and tried to channel my inner Tipper of glitchiness, but I still feel I have a long way to learn the true ways of the glitch. I hope I managed to make an enjoyable track for your ears. I really enjoyed the process and I hope there's more remixes in the future for me!
You've done a fair bit of streaming – how has that affected your artistic work?
Tremendously. By streaming I've been able to focus on a single task way better than not and that has contributed to my ability to learn digital painting way faster. I'd probably stream my short novel writing process as well if it wasn't such a big thing for my project. I fear I'd spoil the story for so many people by doing that. I'd highly suggest trying streaming for a creative project that you have had trouble with for a couple of months and see if it improves your work ethic.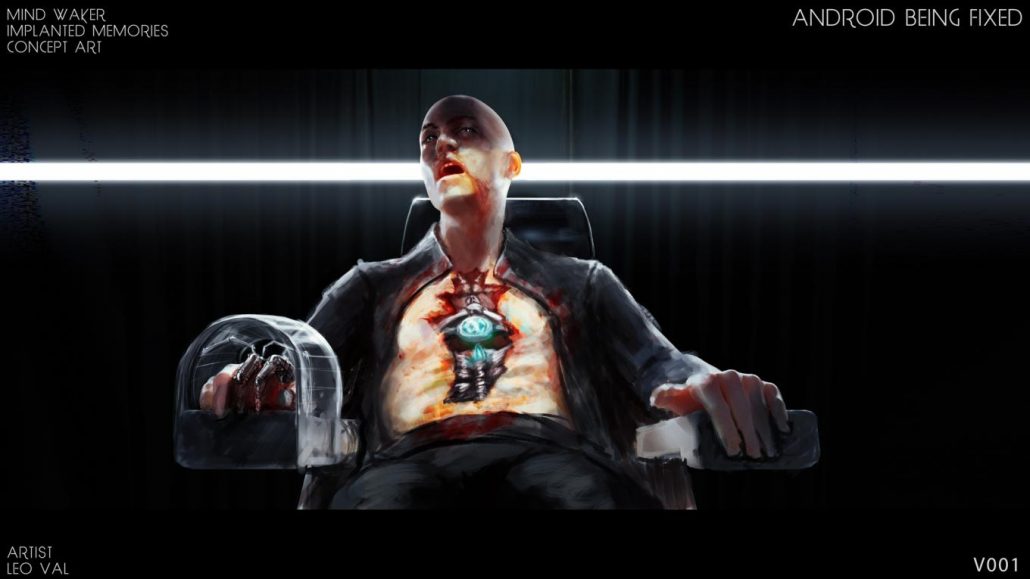 Who would you like to work with in the future?
There's so many cool artists out there. For the project I'm making I'm trying to get a bunch of artists I like to be in it at some point in time. Here's a list of people I'd love to work with in the future: Jordan Rudess, Arjen Lucassen, Devin Townsend, Fia Kempe, Roine Stolt, Alexandra Djelmash, Vladimir Lalic, David Maxim Micic, Dan Vasc, Anika Nilles, Adrienne Cowan, Aleksander Vinter, Thomas Lang, Marco Minnemann, and so many more haha. Also one cool project would be to work with Anssi Kela someday!
How has the coronavirus outbreak affected your life?
Not much to be honest. I've worked from home since July 2019 and I pretty much stay inside anyways. I also started using grocery shop home delivery services way before the outbreak became a thing. Only thing that majorly sucks is that I haven't been able to see my wife for months now who has been stuck in another city where she lives at the moment due to university studies. She also showed some symptoms but luckily it was just a common cold. For my asthma, though, I'm taking this virus really seriously and I'm not gonna risk it before it's absolutely safe to go properly outside.
Where can we find your music and other artistic endeavors?
You can find my music on Spotify and other major music services. I have a Patreon page to fund my Mind Waker project where I also update frequently with almost everything I do, but I try to keep it mostly about the project. Then there's my Twitch channel where I stream mostly art and music. At the time of writing this though I'm taking a small break from streaming to focus on the project to finish it as soon as possible. On Instagram you can follow my creativity the closest.